The suitcase theatre in situ in Backwell Theatre, August 2021 as part of the InchbyInch tour.
The suitcase theatre presents


"We came here yesterday"

---

---

  Directed by Shirley Sharp.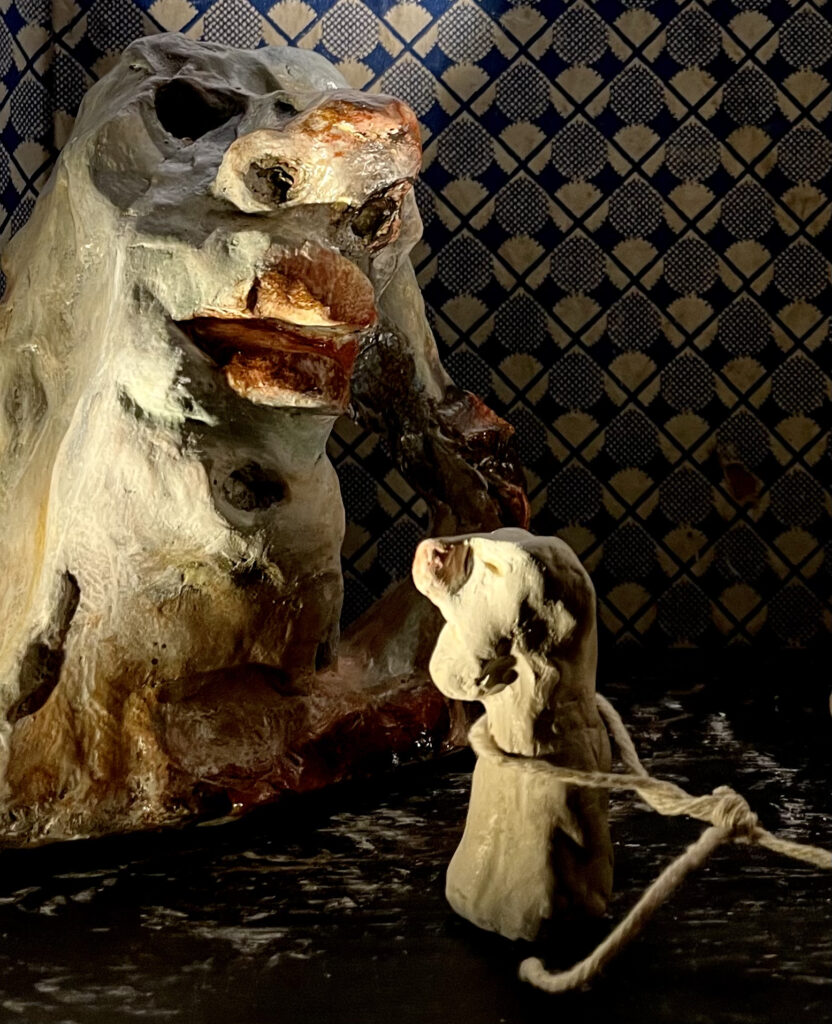 I am very happy to be part of this travelling exhibition considering transition, interchange and the transportation of ideas.
Inch by IN:CH is an artist-led project organised and curated by 'Incubation Chamber' (IN:CH) an artists group based in Bath. 
Participating artists will each present work in a travel case to form a portable touring exhibition.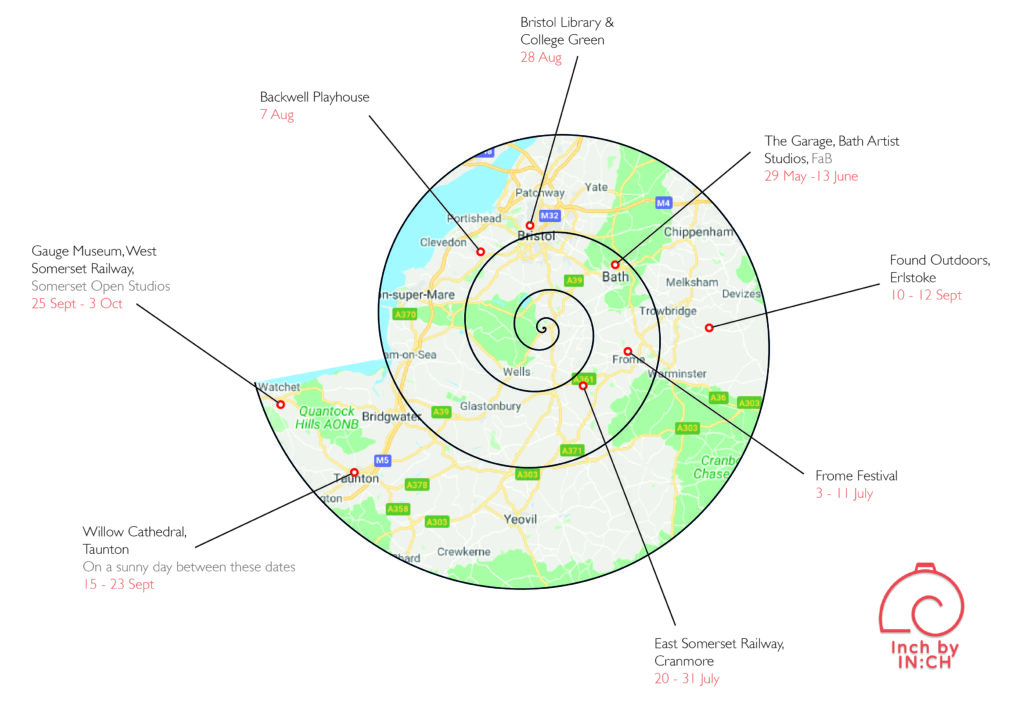 Where water meets Land.
Collaboration project with Finn Dovey at the start of 2021.  Finn  manipulated multiple imaging  of my sculptures and paintings and placed them in a virtual world  with work from other artists as tagged in the photo.
Finns created a time capsule to capture the anxieties and possible futures in a post covid world.
The world can be accessed here by clicking on the link: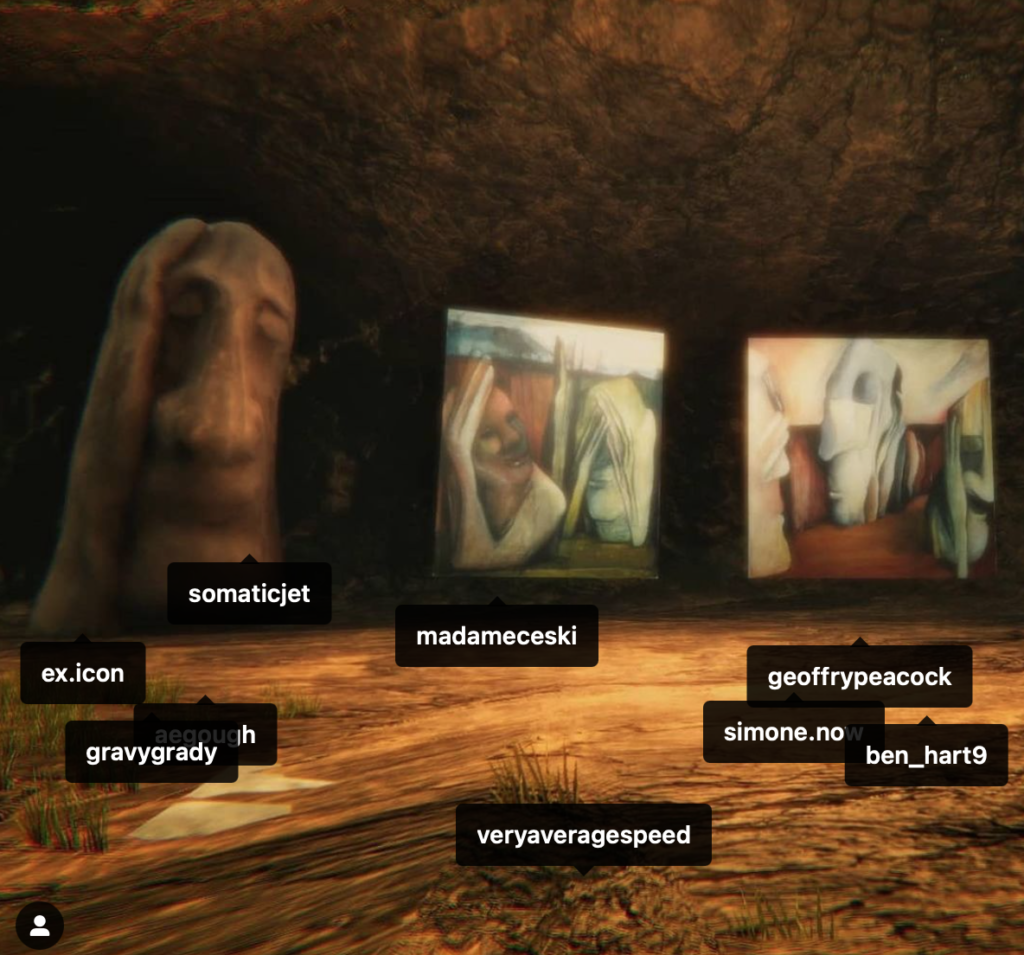 I went to the theatre today.
I am both actor and audience at the same time, which is surely Absurd. The act of Waiting has been very significant this year and the Suitcase Theatre reflects this, with a little nod to Beckett's 'Waiting for Godot'.
Small series of paintings inspired by the little clay heads.